IBA 25 -28 October 2021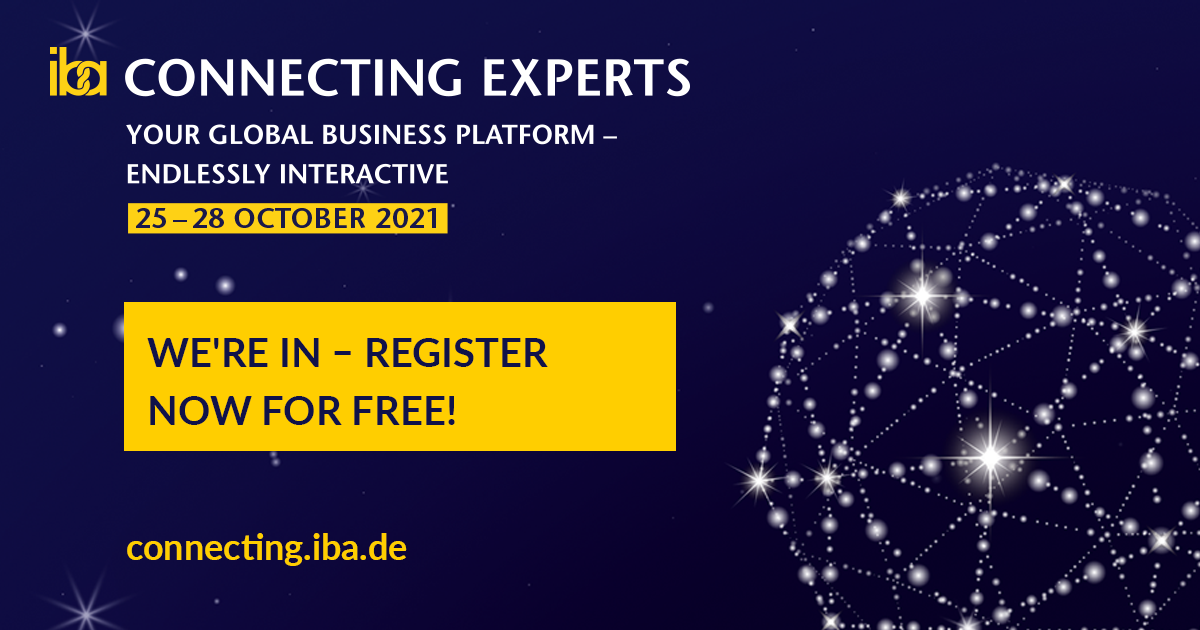 How about meeting again at the IBA online?
Although we would have preferred to welcome you personally at a live version of the IBA, we're quite pleased to have the opportunity to get in touch with you by participating in an online alternative once again.
That's why we invite you to come and visit us at our virtual booth at iba.CONNECTING EXPERTS, to be held from 25 – 28 October 2021. Participation is free of charge, can be planned at short notice and is possible from anywhere. You can find more information about how to register on their website: https://connecting.iba.de
Sounds interesting? We'll be happy to discuss your ideas for a signature product and to look into tailor-made, functional solutions together with you. So join us for a chat!