Official opening production site Ruinerwold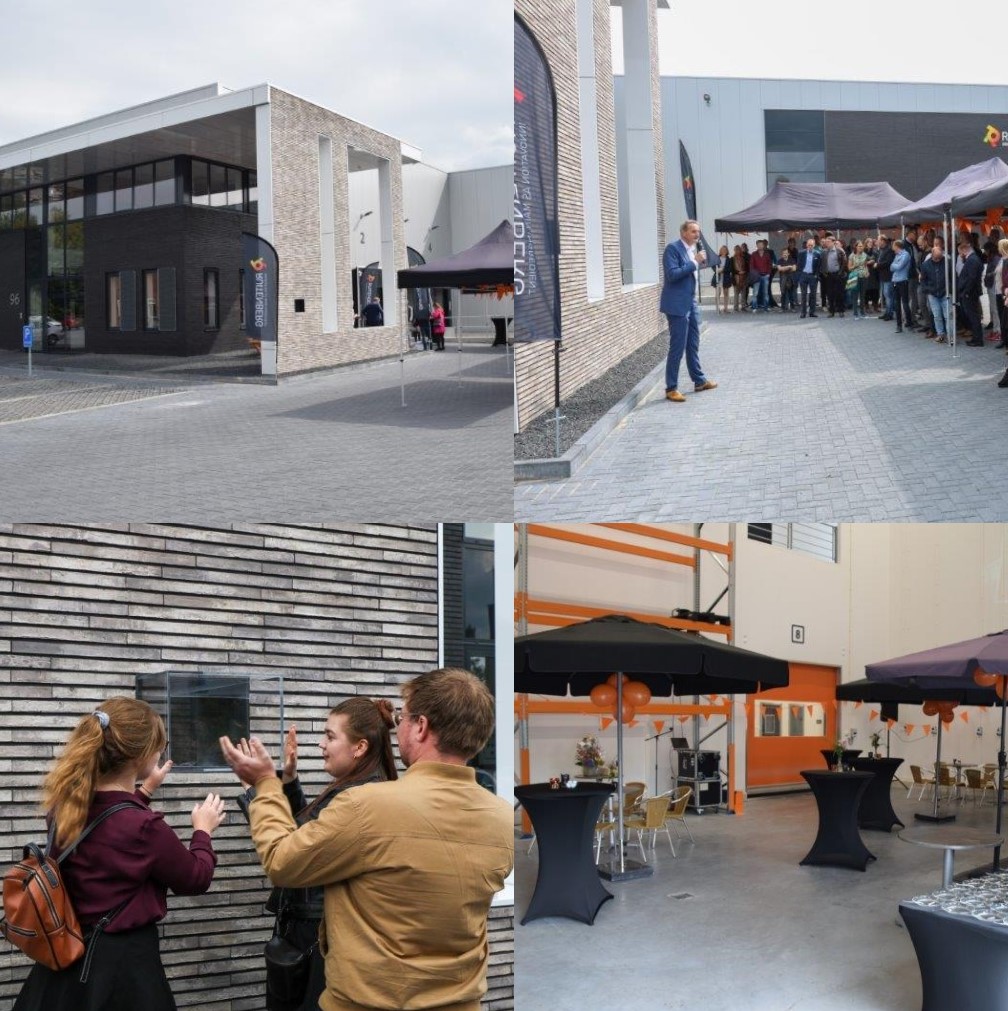 Recently, we celebrated the official opening of our new production site in Ruinerwold. A very special day indeed! The new building definitely is an amazing, sustainable and spacious one, offering us a flexible way of managing production processes. At the opening ceremony a 'last stone' was put into place – a provisional one, so technically, it was the second last one.
Three members of the 4th generation of the Ruitenberg family executed this operation to perfection. Meanwhile, the majority of our employees, the architect, members of the contracting firms, a representative of the municipality and members of the 2nd and 3rd generation of the Ruitenberg family looked on attentively. After the ceremony and a coffee with cake break, we were offered a guided tour in the building.
Now that the inauguration party is over, we will take up our daily business again in Ruinerwold: producing some of our Rudin-concepts. Surely, our colleagues will be happy with their new working space!