Ruitenberg celebrating its 80th anniversary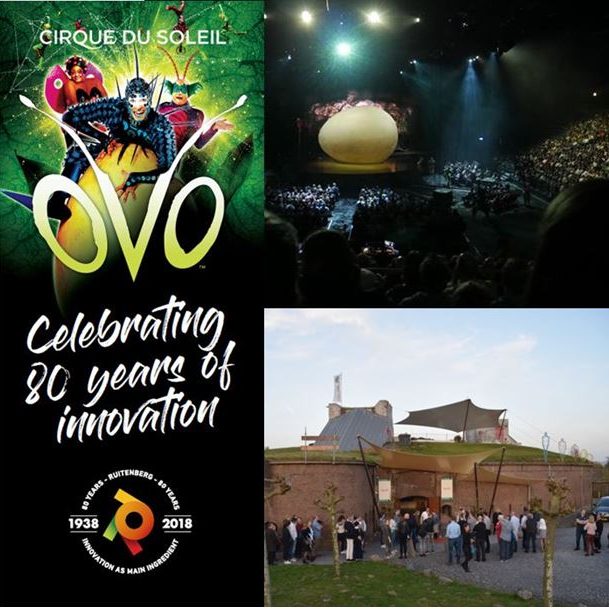 Another anniversary for Ruitenberg: 80 years ago, Willem Ruitenberg started an agency in potato starch and pectin. The rest may be history, however, we couldn't have achieved this milestone without the commitment and enthusiasm of all our employees.
Early April, we celebrated this remarkable anniversary together with employees and family members. Busses took all of us to Oberhausen, where we enjoyed the OVO show by Cirque du Soleil. Such an amazing show with incredible performances of the acrobats and such lovely costumes and staging! After the show we went to Fort Lent, where we had a nice dinner-dance.
A wonderful way of celebrating 80 years of Ruitenberg.